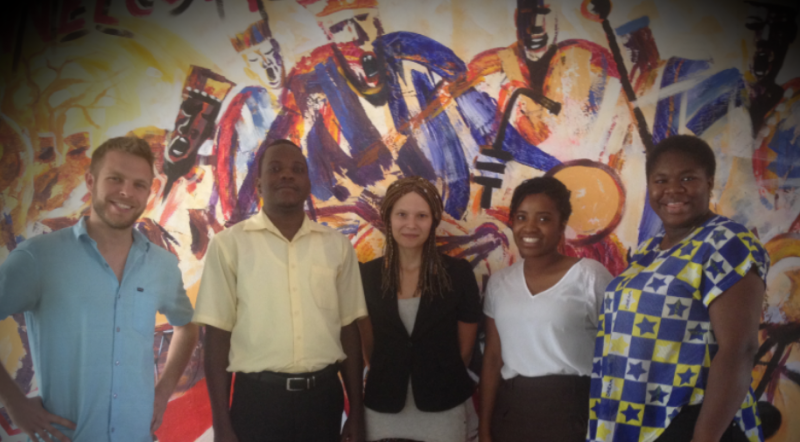 Welcome to EQWIP HUBs Tamale in Ghana!
by Ronit Schwabe in Employment, 7 March 2016, 05:44 PM
Tamale has a growing population, whose future depends on youth developing skills today. Currently, youth unemployment is a significant issue in Ghana. Tamale is Ghana's third largest city, so the potential for economic development is incredibly high. This is the ideal location for an innovative EQWIP HUB!

We are working in collaboration with The National Service Scheme Northern Region, which provides newly qualified graduates with practical exposure to employment. We are grateful to have the opportunity to work with an experienced partner that has the same aspirations that we do.

The objective of what we are doing here is to enrich the employment opportunities and livelihoods of youth. This will come from skills development, resource bridging, technology access, empowerment, capital, support and relationship building. The vision of this project is to establish a global network of innovation spaces that connect and transform the economic trajectory of youth.

The journey that we are embarking on at EQWIP HUBs Ghana would not be possible without the dedication and passion of our amazing team. To introduce you to a few key players, we have our dynamic leader Naana who has been instrumental in organizing the Hub. We have Esmond as our Training Coordinator. We are also fortunate to have Alyssa and Kurtis working as the Innovation Advisors, and Shenikah as our Gender Advisor. Working with such a talented and proficient team has made our experience in setting up this EQWIP HUB a positive one.

We are excited to start working directly with the youth in our local community! Our next step is to launch the Employment and Work Experience Program. It is designed to help youth learn about their unique skills and abilities, and how to use those skills to find a job. The comprehensive 3 month program provides opportunities for youth, aged 18 to 35, to practice the skills that local job markets are seeking, and gain the confidence to find and secure employment. The program has been designed in collaboration with local industry in Ghana to ensure the skills and lessons are relevant.

If you are a youth in Tamale between the ages of 18 to 35 and you are interested in becoming a part of our Employment and Work Experience Program, please contact us to find out how you can get involved!
About Me
Having been born in Mexico, raised in Canada, lived in South Korea and traveled to over 30 countries, I appreciate the diverse beauty of our global community.